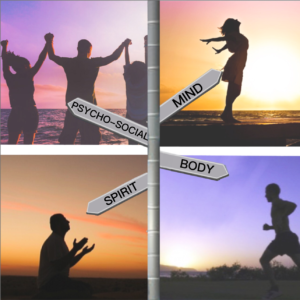 Four Pillars of Fitness
A Well-rounded Program for

Well-rounded Results
---
Our health and fitness program has been designed to help you develop the four core areas of fitness: psych-social, mind, spirit, and body. Developing these four core areas can help you improve your connection to your faith and increase your general satisfaction with life. Whether you are interested in growing spiritually, or in using Christian methods toward happiness, healthfulness, and holiness, the resources and methods you find here, will guide your path.
We offer personalized study sessions, group discussions and classes, and referrals to others websites and services for your specific needs. Our goal is to help you achieve the healthy relationship with the Lord, which will help you in all other areas of your life.
To learn more about how you can join today we invite you to contact us today. We look forward to helping you start your fitness journey.
Dedication to Fitness
We are dedicated to everything fitness! From cardiovascular to medicine balls to resistance training, we offer a wide-variety of services and equipment that are designed to help you reach your fitness goals.
Personal Training
Do you need help staying motivated and reaching your fitness goals? Check out our personal training services. We will design a customized program to help you on your fitness journey.
Helping Customers Focus on Health
Our services are designed to help our customers focus on health. Whether you are worried about weight management or simply want to learn more about the effects of a healthy diet and fitness regime, we can help you to achieve a balanced lifestyle.